How to reload MyCard Points online
Step 1
Please register for MyCard Membership first, for instruction, click here.
Step 2
After you have registered for MyCard Membership, please select "Reload Online" on the navigation bar, and then select "Reload MyCard Points". On the MyCard online purchase page shown below, select the "SECOND" to top option (shown in the red box below) on the left column under the first tab to reload MyCard Points online.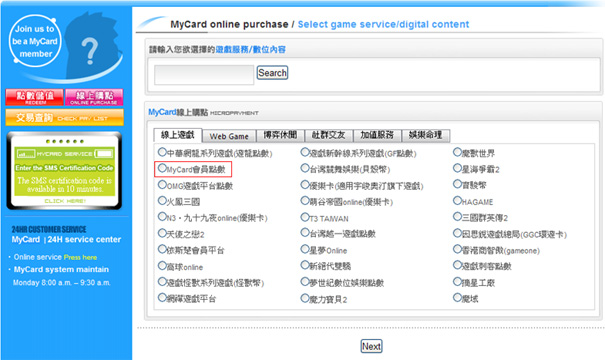 Step 3
Please select the amount of "MyCard Points" you wish to purchase, and then select the Payment Option.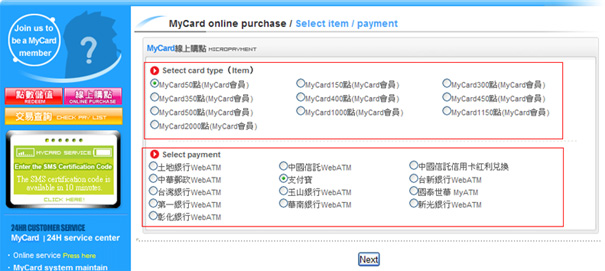 Step 4
Please login your MyCard Member Account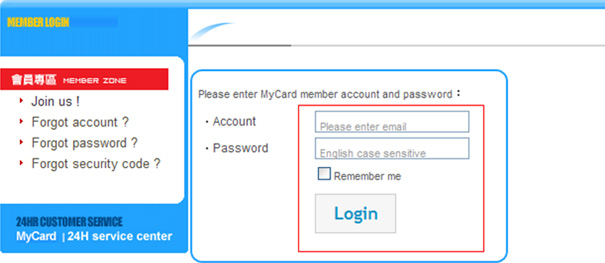 Step 5
Please enter your email and confirm the order details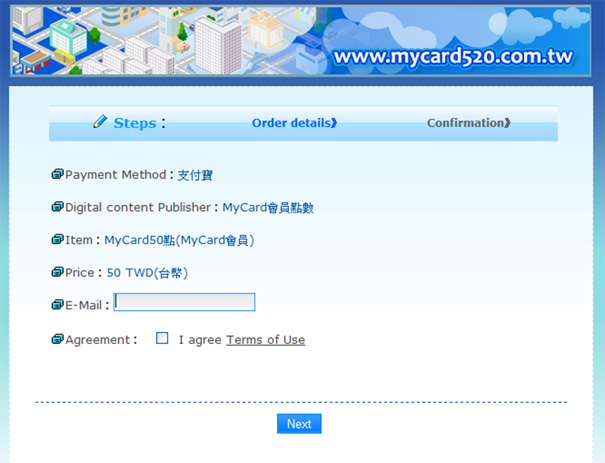 Step 6
Please complete the payment procedure on the payment service provider's website
Step 7
After a successful payment, MyCard Points will be added to your MyCard Member Account (It will show on your member page as shown below). You can now redeem MyCard Points for your favorite games/digital content!